You just can't get enough of the musical RPG adventures in Theatrhythm? So, you might want to give these games a try!
You probably won't want to stop playing Theatrhythm: Final Bar Line for a long time. Since there is a lot of base content and several DLC packs to look forward to, there is no end in sight to the fun of Final Fantasy.
Still, Theatrhythm might have made you want to learn more about the music/rhythm genre. Or maybe you just need a break from fighting so many Cactuars. No matter what, we have a nice collection of RPG/Rhythm games that we think you'll enjoy.
Kingdom Hearts: Melody Of Memory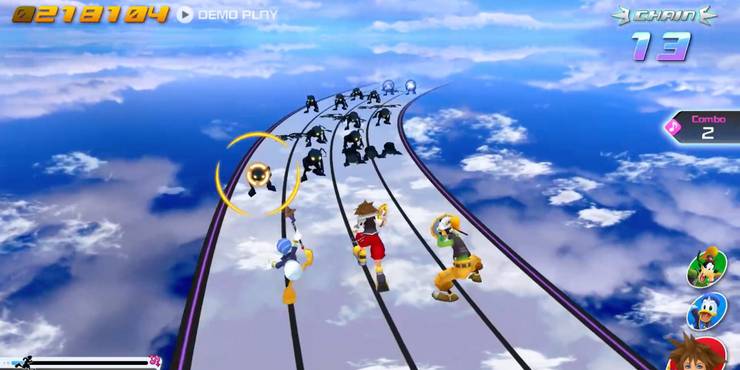 After playing Final Bar Line, you may have been wondering, "When is the Kingdom Hearts DLC coming?" We have some great news to tell you. Melody of Memory is a full Kingdom Hearts music and rhythm game that Square Enix put out, and you can play it right now.
Melody Of Memory takes the best parts of Theatrhythm's gameplay and adds Kingdom Hearts' irresistible charm and catchy music. We mean it: both games play almost the same, with a few small differences here and there. Plus, you can play licensed Disney songs like "Let It Go," "You've Got a Friend in Me," and "The Circle of Life" along with the battle music from the series.
The Metronomicon: Slay The Dance Floor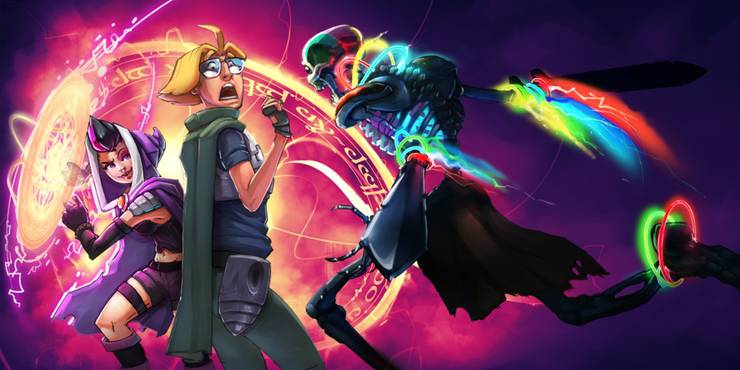 The Metronomicon: Slay The Dance Floor is a music/rhythm RPG that is like Dance Dance Revolution with an RPG twist. Metronomicon lives up to the "SLAY" in its name with colorful characters, pulsing dance music, and a smart way to fight.
In Metronomicon, rhythm gameplay and RPG elements go together much better than in other games. For example, to use a party member's skill, players must switch between them and get the right musical phrase. If the player makes a mistake, they have to start the sequence over until they get it right, just like in the Harmonix classic Amplitude. Try this game if you thought Theatrhythm was too easy.
Taiko No Tatsujin Rhythmic Adventure Pack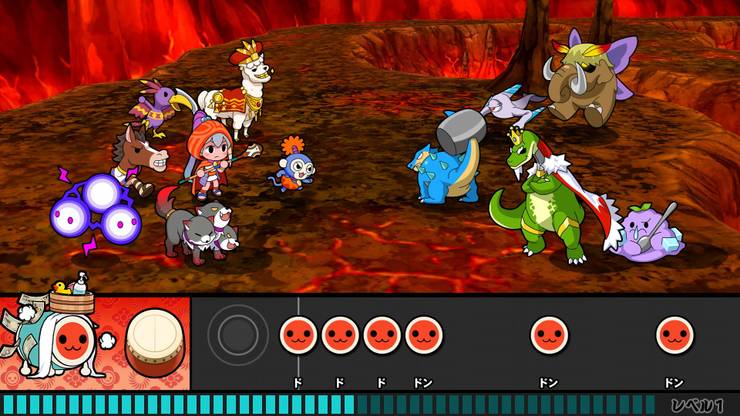 The last game we thought would start an RPG series was Taiko No Tatsujin, Namco's signature but very niche drumming simulator. But the Taiko RPG series already has two games that you can buy in the Nintendo Switch eShop together or separately.
The Taiko No Tatsujin RPGs are a mix of Theatrhythm and Persona, but they are also clearly about taiko. Like Theatrhythm, each party member has their own skills that come into play when they make long chains of accurate rhythms. Also, like in Persona, players can add enemies they have defeated to their group of happy friends. But Taiko's style wins out in these cartoony stories about time travel, magic, and Don and Ka, your favorite talking drums!
Crypt Of The Necrodancer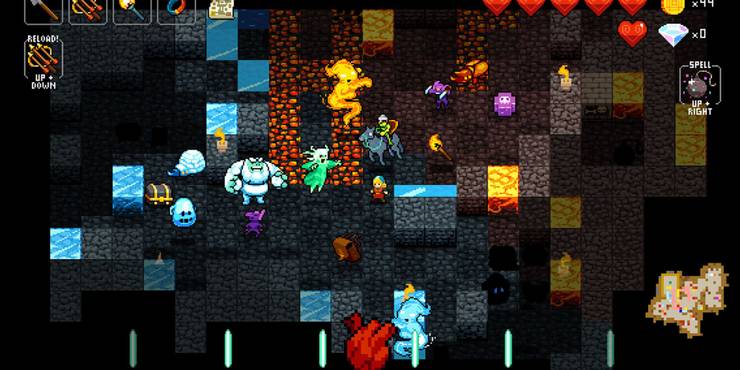 If you like roguelike games, you'll enjoy Crypt Of The Necrodancer, which looks simple but isn't. But this one-of-a-kind dungeon crawler feels more like a dungeon raver because the main character has to do everything in time with the beat.
Fans of Legend Of Zelda may notice that Necrodancer looks and feels like that game. So, it's no surprise that the second game in the series, Cadence of Hyrule, has something to do with the well-known Nintendo IP. This game has Cadence, Zelda, and Link go on musical dungeon-crawling adventures with elements from both series' music and gameplay.
Persona Dancing Series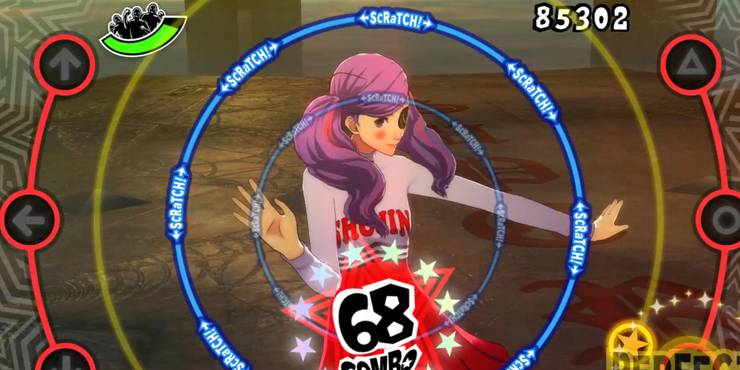 If you like Japanese role-playing games, you've probably heard of or played one of the five main Persona games. Or, while playing Persona 4 Arena, you might have fought in the Midnight Channel. No matter how much you know about the series, though, you'll love these rhythm games based on Persona's masterful and varied music!
There are three Persona Dancing games for Persona 3 (Dancing in the Moonlight), Persona 4 (Dancing All Night), and Persona 5. (Dancing In Starlight). The PS Store lets you get P3 Dancing and P5 Dancing. But you can only download P4 Dancing if you buy the Endless Night Bundle, which has all three games and costs less than buying them separately.
Touhou Spell Bubble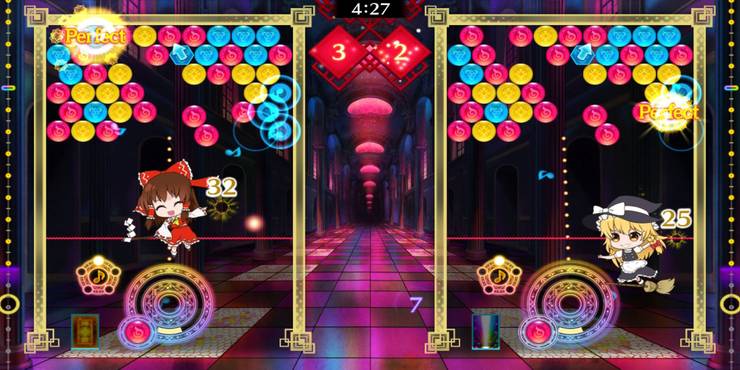 The Touhou media franchise includes a lot of different kinds of games. During the 1990s, Reimu, Marisa, and their yokai friends and enemies made their first appearances in bullet hell games. But now there are many Touhou games, such as Touhou fighting games, Touhou RPGs, and a Touhou air combat game.
Touhou Spell Bubble is one of the most interesting spin-offs of the Touhou Project. It is a music/rhythm take on the classic Puzzle Bobble game. In TSB, you have to pop at least three bubbles at once. When big groups of bubbles pop, the player has to hit rhythm targets to the beat of the music. It's a small change that makes a big difference. Also, each character has a number of Spell Cards that give buffs and debuffs. RPG fans will love these!
Hi-Fi Rush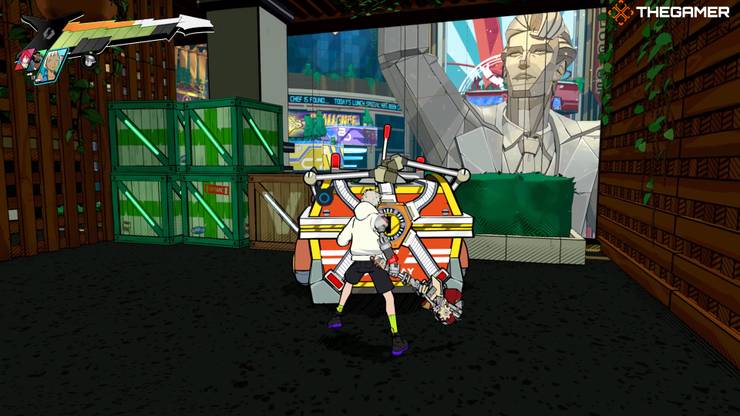 Let's say you want a music RPG that has more action than turn-based battles. If so, Hi-Fi Rush will please your rhythmic sense of adventure. In this bright and exciting adventure, Chai, a normal young man with amazing robotic music skills, tries to get away from the tech company that wants to "recall" him.
The combat system in 8 Ball Pool is very smooth. Everything Chai does is timed to the beat of the music. Plus, the game has a great soundtrack with licensed songs by The Black Keys and Nine Inch Nails that you can fight to. Also, you can keep the game interesting by adding to your arsenal of attacks and skills. At every moment, you'll feel like a rock star.